Austin Majors, who starred in NYPD Blue for seven seasons during his youth, has sadly passed away at just 27 years of age.
Austin rose to fame as a child actor, best known for his role in the police series where he played Theo Sipowicz, the son of the show's main character Detective Andy Sipowicz.
In 2002, the actor was awarded the Young Artists Award for Best Performance in a Television Series for his work on the show. He also received a nomination for Best Performance in a Voice-Over Role for Treasure Planet.
Sadly, Austin died while staying at a homeless facility in Los Angeles, with it being suspected that he ingested a fatal amount of fentanyl, as reported by TMZ.
Check out this scene featuring a young Austin in NYPD Blue:
An autopsy on the actor's body was due to be completed yesterday (February 13), and a toxicology report will be released in the coming months.
Austin's family has paid tribute to him after his death by releasing a statement to TMZ: "[Austin] was a loving, artistic, brilliant, and kind human being. Austin took great joy and pride in his acting career," the statement began.
Austin is best known as a child star in NYPD Blue. Credit: ZUMA Press, Inc. / Alamy
"He was an active Eagle Scout and graduated Salutatorian in High School. He went on to graduate from USC's School of Cinematic Arts with a passion of directing and music producing."
The statement continued: "Austin's younger sister, Kali, says her fondest memories with Austin were growing up on set with him, volunteering at events with Kids With a Cause, and backpacking together.
"Austin was the kind of son, brother, grandson, and nephew that made us proud and we will miss him deeply forever."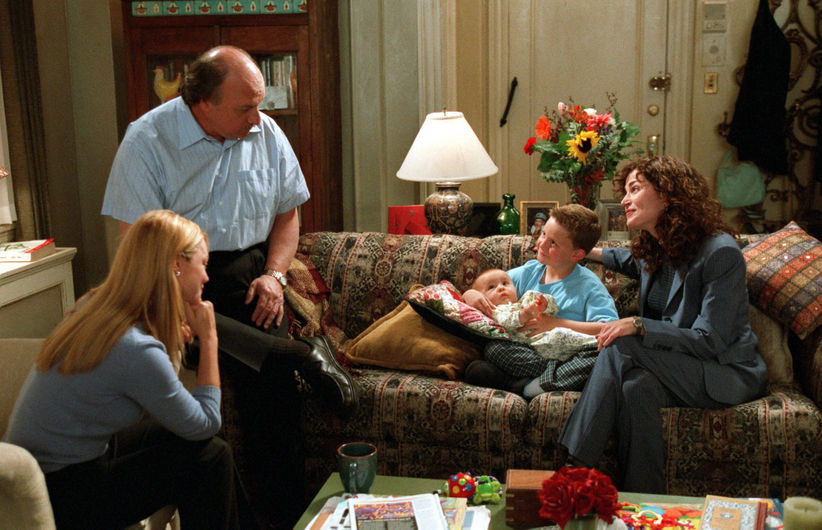 Austin Majors in an episode of NYPD Blue, 2003. Credit: A7A collection / Alamy
His first acting credit came in 1997 in the film Nevada where he played a young boy, before being cast in The Price Of Air three years later.
He started on NYPD Blue in 1999 and went on to feature in 48 episodes before leaving in 2004. During this time is when he provided his voice for Treasure Planet.
Austin would go on to have roles in popular shows such as American Dad!, Desperate Housewives, and ER before appearing in a season four episode of How I Met Your Mother in 2009 which was his final acting role.
Our thoughts are with Austin's family, friends, and fans during this time.